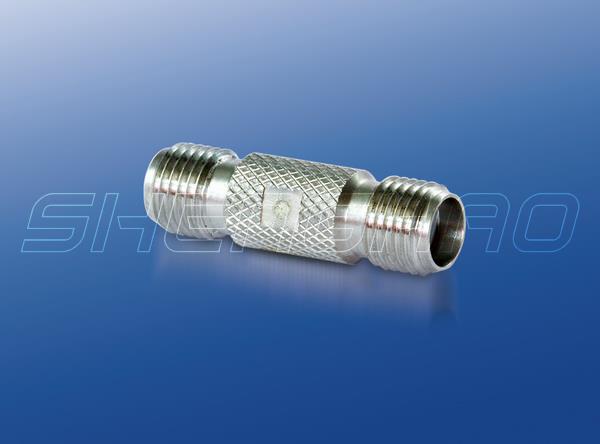 Add to Favorites
Share
SMA Adapter
Payment

Origin

China Mainland

Minimum Order

15

Packing

Pieces
Product Detail



SMA adapters

Shenghao' SMA in series adapters have the types of SMA male to SMA female, SMA male to SMA male, SMA female to SMA female, T Adapter and rp-sma adapter etc..

| | |
| --- | --- |
| | |
| STAINLESS STEEL SMA PLUG TO JACK ADAPTER | STAINLESS STEEL SMA PLUG TO PLUG ADAPTER |
| | |
| SMA PLUG TO PLUG ADAPTER | SMA JACK TO PLUG ADAPTER |

Key performance


Characteristic impedance: 50 Ohm

Frequency range: 0~18GHz

Contact resistance:

Center conductor: = 5.0m Ohm

Out conductor: = 2.5m Ohm

VSWR: =1.07+0.04vf(Ghz)

Insulation resistance: = 5000M Ohm

Insulator voltage withstanding: 1500V

Connector durability: 500 cycles

Applicable spec/std: MIL-C-39012

Material


Bodies and other metal parts:

Brass, gold plated

Stainless steel, passivated

Center contacts:

Male---brass, gold plated.

Female---beryllium copper, gold plated

Insulators: TFE

Crimp ferrule: copper, nickel plated.

Gasket and seal rings: silicone rubber

Heat-shrink tubing: thermofit plastic.



2
YRS
Xi'an Shenghao Electronic Technology Co.,Ltd
China
Favorites